January 28th, 2020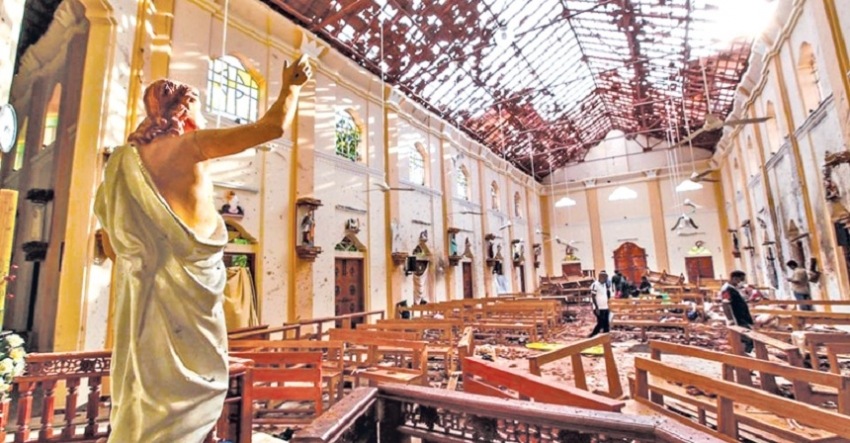 Project Pueri Cantores
In remembrance of the terrorist attacks in Sri Lanka on April 21st, 2019
On April 21st, 2019, in Sri Lanka several bomb attacks – nearly all at the same time – took place in Catholic churches, killing about 250 people, and injuring more than 400 others.
The choirs of the national federation of Pueri Cantores of Sri Lanka will meet on Sunday, 19th April 2020 in churches all around Sri Lanka, in remembrance of those attacks and to celebrate Prayers for Peace in Sri Lanka and throughout the world, praying and singing together under the guidance of H. E. Cardinal Malcolm Ranjth.
We invite our Pueri Cantores choirs from all over the world to celebrate – if possible, on the same date – April 19th, 2020, but if this is not possible, as close to that date as possible – a Prayer for Peace to underline our solidarity and unity with the PC Federation of Sri Lanka.
This can be organised in several different ways:

A short Prayer for Peace at the end of a rehearsal (e.g. an appropriate piece sung during a rehearsal or a short anthem for peace, such as the "Pueri-Round" or "Pueri omnes pacem Dei cantabunt";

A formal Prayer for Peace in your church (about 20 minutes – see proposal);

A Mass that closes with the Prayer for Peace (see below) and either the "Pueri-Round" or "Pueri omnes pacem Dei cantabunt";

A solidarity concert with sacred music (perhaps with other choirs?) during which the Prayer for Peace is offered and an anthem, or either the "Pueri-Round" or "Pueri omnes pacem Dei cantabunt" is performed.
Afterwards, it would be a tangible sign of the reality of our Pueri Cantores family if photos or short videos of these actions were to be shared via social media (Instagram, Facebook, etc.) on the hashtag: #puericantores4srilanka
Look up our website: https://www.puericantores.org/blog/ as well, where you will find pdf files of these musical scores.
Short Prayer for Peace (links for the scores are bold)
ca. 20 Minutes
All children's voices
La voix de tes enfants
Aus dem Mund der Kinder
Bible Reading (see proposal)
Da pacem, Domine / Ch. Gounod
Thou art God / L. Bourne
Let there be peace on earth / Jill Jackson
Or a similarly appropriate composition for choir
Prayer for Peace (see below)

Silence
Eventually: Intercessions
• from existing texts
• spontaneously formulated pleas
• silence
Response: Exaudi nos, Domine
The Lord's Prayer: (in your own language)
Closing Prayer
Final Anthem
Pueri omnes pacem Dei cantabunt / M.Henric
(Scores for copyright reasons available only in the internal section for conductors)
Prayer for Peace (by Wiesław Hudek, Spiritual Assistant of the FIPC)
O Lord,
accept the gift of our music as our passionate call for peace. In our choirs, we learn to listen to each other, so teach us likewise, O Lord, to love, respect and share the best in ourselves.
Do not let jealousy, anger, or fury dominate people. Keep wars and other misfortunes far from all of us!
At this hour of prayer, we unite ourselves with our sisters and brothers from Sri Lanka. Give eternal peace to those who died in the terrorist attacks, and comfort to those who were hurt in body and soul.
O Jesu, Prince of Peace, we pray you to grant us your peace in our lives, so that harmony, joy and love may reign throughout the world. Now and for evermore.
Amen.
Bible Reading (Phil 4, 6-7):
Do not be anxious about anything, but in every situation, by prayer and petition, with thanksgiving, present your requests to God. 
And the peace of God, which transcends all understanding, will guard your hearts and your minds in Christ Jesus.
Proposal for the Closing Prayer (from the Missale Romanum – see Communion Rite 125.)
Deliver us, Lord, we pray, from all evil,
graciously grant peace in our days,
that, by the help of your mercy,
we may be always free from sin
and safe from all distress,
as we await the blessed hope
and the coming of our Saviour, Jesus Christ,
now and for ever and ever.
Amen
March 20th, 2019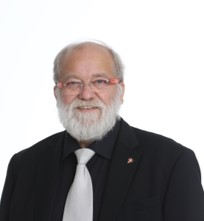 New President of the French Federation
In the last General Meeting of the French Federation, our international president, Mr. Jean Henric, retired from the presidency of the French Federation. His successor is Mr Jean Michel Schmitt of Mulhouse.