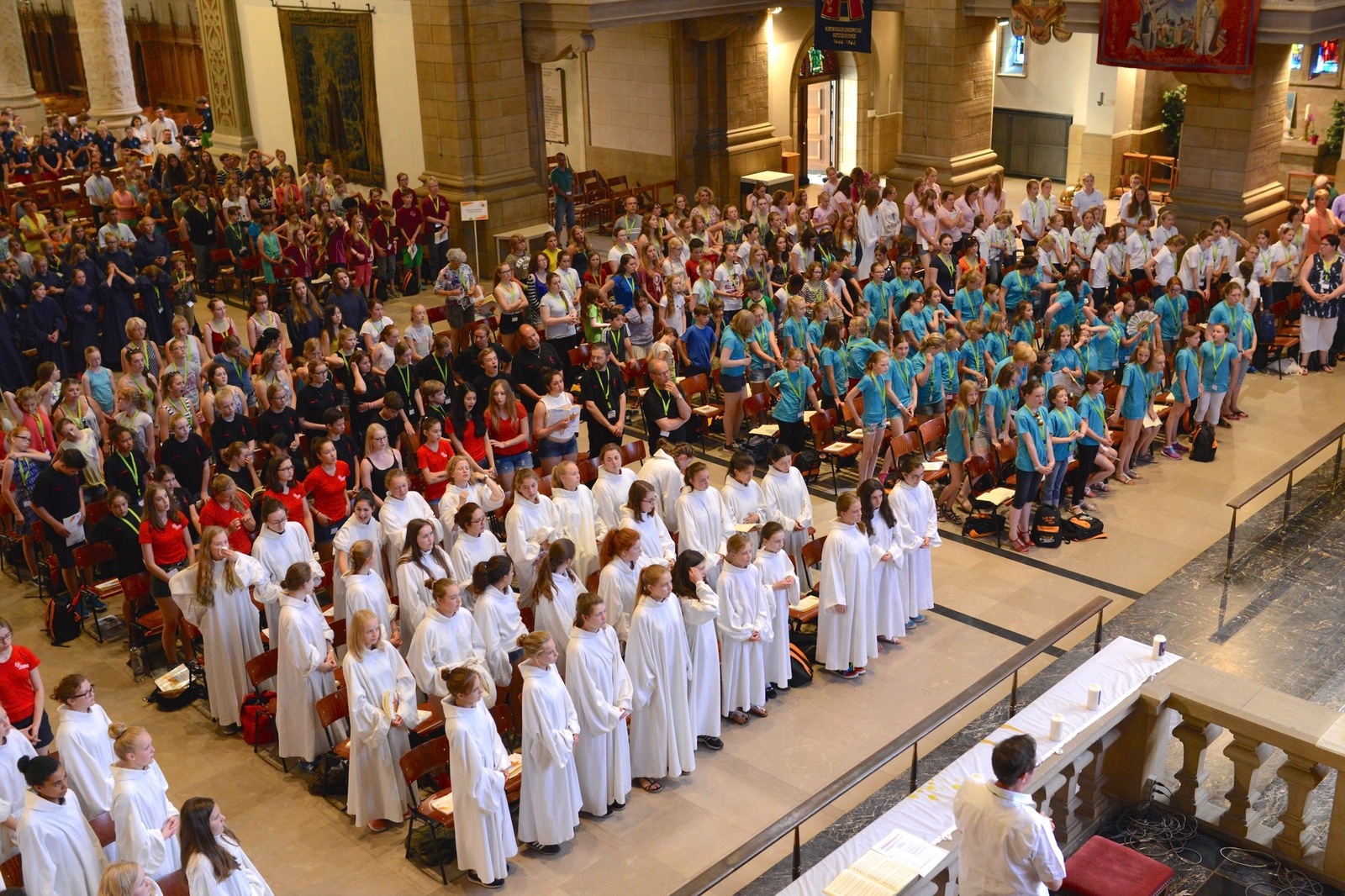 A well-established European tradition of boys' choirs singing during liturgy started reviving and taking institutional forms at the beginning of the twentieth century. Pope Pius X in his Motu proprio Tra le sollecitudini of 1903, devoted to the renewal of church music, referred to that tradition in the words: If it is necessary to use soprano and contralto voices, then they have to be, according to the ancient Church tradition, boys' voices (n13).
In response to the Pope's call, an association of Little Singers of the Wooden Cross (Les Petits Chanteurs a la Croix du bois) was established in France in 1907, and their main task was to sing during liturgy. In the interwar period they were performing in many countries worldwide, propagating the idea of peace. The Second World War disrupted their activity, but did not destroy the idea itself. In July 1944 Paris Archbishop, Emmanuel Cardinal Suhard, approved of the foundation of an international organization of Pueri Cantores by Fr. Fernand Maillet, as "an element of musical beauty in the Church, as a work of Christian education and apostolic activity serving liturgy". 11 November 1944 has been considered as the foundation date of the International Federation of Pueri Cantores, as on that day, in St Eustachius church in Paris, the first concert of 300 Little Singers conducted by Fr. F.Maillet, took place.
The first international Congress of the Federation was held in Paris in 1947, and 90 European choirs took part in it. After the Congress the Federation obtained approval of the French Episcopate as "The Catholic Action Movement for Church Singing". The following Congresses took place in Rome in 1949 and 1951.
In 1965 the Holy See Secretariat of State endorsed the Pueri Cantores Statute, and the Federation was officially recognized as a Church movement. A modified Statute of the Federation was again approved by the Holy See in 1996; since then the Federation has been subordinate to the Pontifical Council for the Laity. The last and binding version of the FIPC Statute was endorsed on 31 January 2001.
The changes in the Federation Statutes made after the Second Vatican Council enabled girls' choirs being admitted to the Federation. At present the Pueri Cantores Federation is composed of a few hundred choirs – children's, boys', girls' and mixed youth ones. Their main task is liturgical singing, and Christian values form the basis of life and conduct of the members. The Federation is actively present in 35 countries, on all continents, including in all about 40,000 youth and children. The President of the Federation is Fr. Robert Tyra?a from Poland.